Profile by rim type
H Shape

on-road
U(WM) Shape

off-road to street
U(MT) Shape

wide width
V Shape

A60 supercross
Rim design and development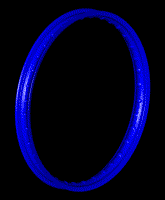 Stress value
High

Low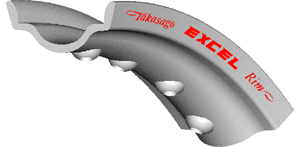 3D Rim Design and CAE Stress Analysis to develop the best profile and aluminum alloy.
Unique Production Process
Part of Excel Rim's secret and strength is the exclusive know-how in extrusion design, complex multi-step forming, advanced robotics welding, heat treatments, hard anodizing...
Product comparison
H shape, Wide Width and Underbone rims are not comparable.
⚠CAUTION⚠
USE ONLY MILD PH NEUTRAL SOAP for cleaning to prevent from chemical damaging!
After cleaning, please immediately rinse with clean water.
Use of acidic or alkaline cleaner/chemicals, solvents, and so on are PROHIBITED.
These may damage the anodizing layer causing corrosion, discoloration, stain, dullness, etc.
Damaged anodizing layer cannot be repaired, nor covered by warranty in case of inappropriate treatment.